Throughout the course of this school year, the executive student council wishes to help increase the respect, pride, unity, and community involvement of our students. As Lobos, we must have respect and pride not only in the pack but also in the community. Everyone in the community is vital to our success, and everyone is a Lobo because it doesn't end at graduation!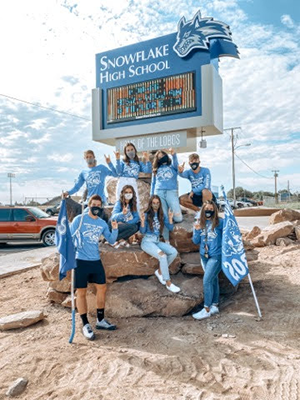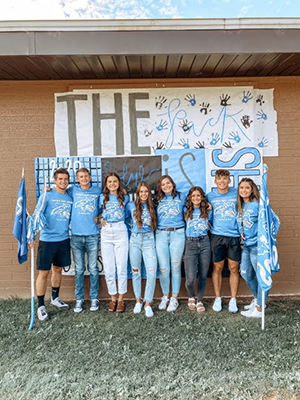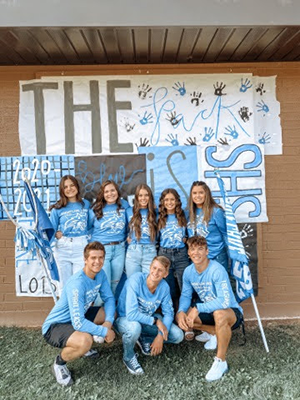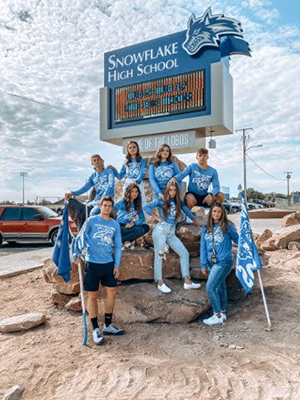 Meet Your 2020–2021 Officers
Student Body President - Victoria Bjornn

Vice President - Cassidy Oakes

Treasurer - Mayson McKinlay

Secretary - Noah Fish

Corresponding Secretary - Jandy Lewis

Student Information Director - Kaitlyn Flake

Spirit Leaders - Anastasia Silverhorn and Gannon Larson
The Pack is Back
The Snowflake High School student council is excited to welcome you back to the 2020–2021 school year. Let's make it a great year, Lobos!
Important Links
Throughout the year, we will post important information regarding our upcoming activities.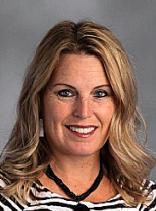 Laurie Brimhall
Student Council Adviser