Candy Grams on sale now in the bookstore
1st Annual Cornhole Tournament! Business Teams $75, Student Teams $25, Teriyaki Bowls $10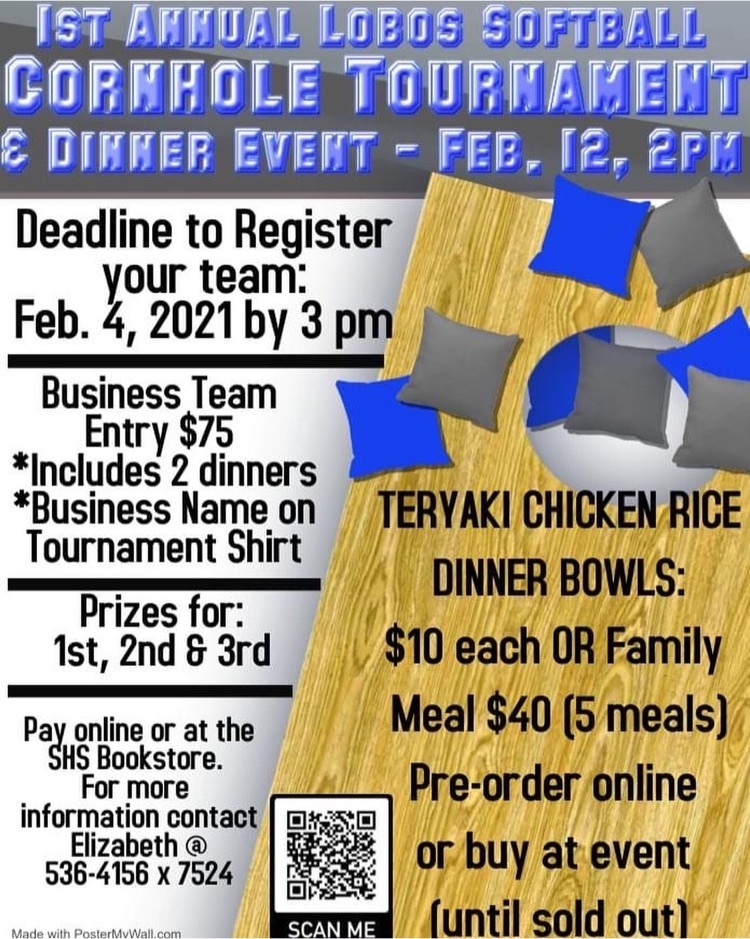 Family Event Jan 22, Magic Show at the auditorium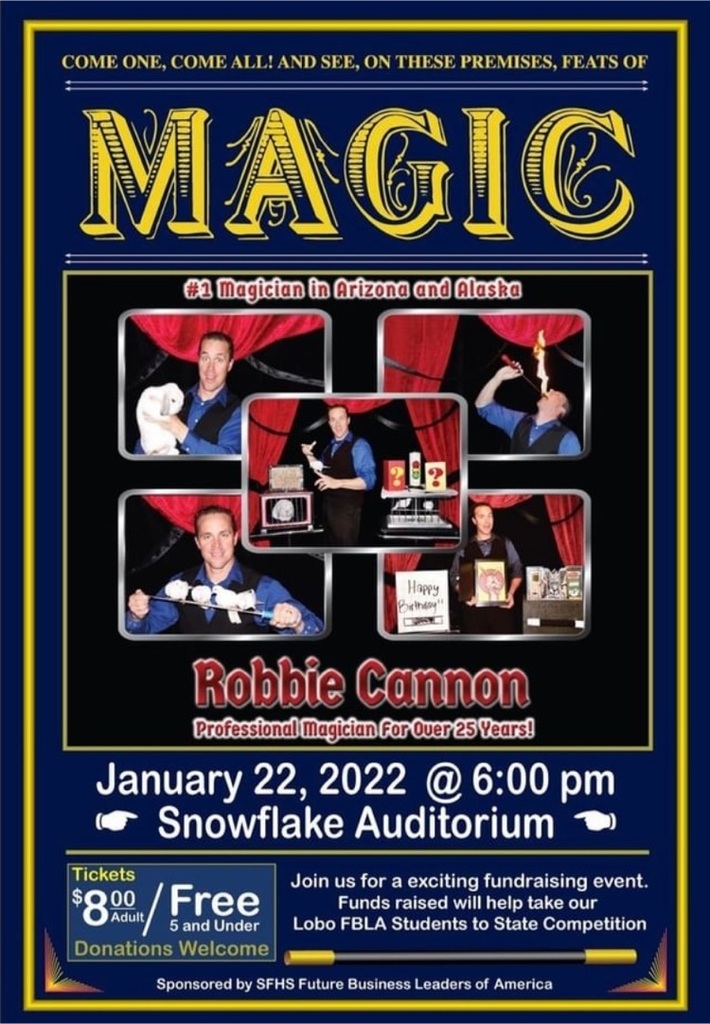 If you have a Google Device, download this app and starting today at 10am you can vote Snowflake Football as "Team of the Season", voting will be Mon-Fri this week and the winner will receive a $500 gift card from Sprouts. (Sadly the app is not available on Apple yet).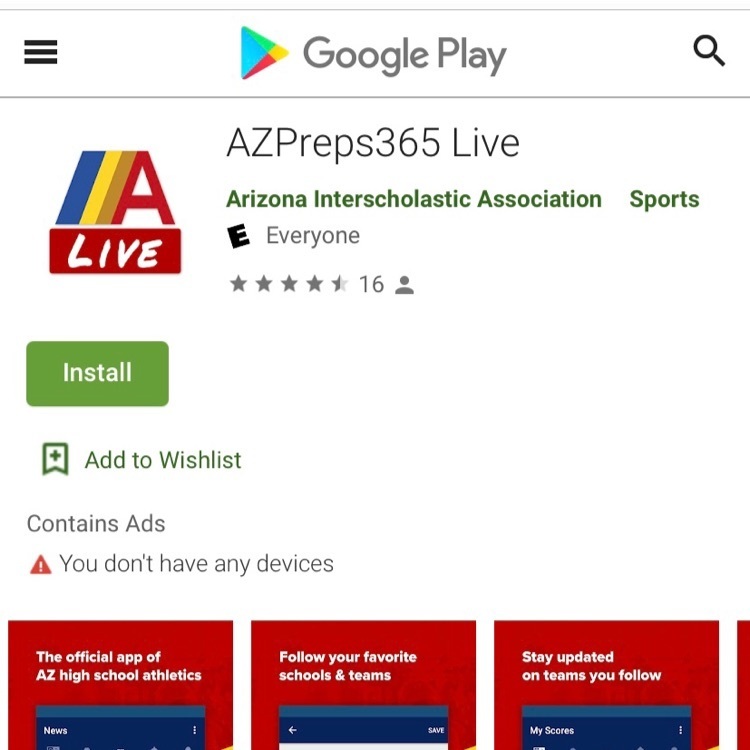 Southwest Food Service is now hiring Food service staff needed to be able to work at least 6 hours daily Monday thru Friday. Heavy lifting required, a fast paced environment. Must be able to obtain a fingerprint clearance card, and enjoy working with children. If interested please apply at the high school cafeteria. I also need a driver Driver position available, must have a clean driving record, must be able to obtain a fingerprint clearance card, heavy lifting required, and able to work at least 6 hours daily Monday - Friday. If interested please apply at the high school cafeteria.
Please join us this Friday, Dec 3 for a celebration of ALL of Snowflake's Fall Sports Teams.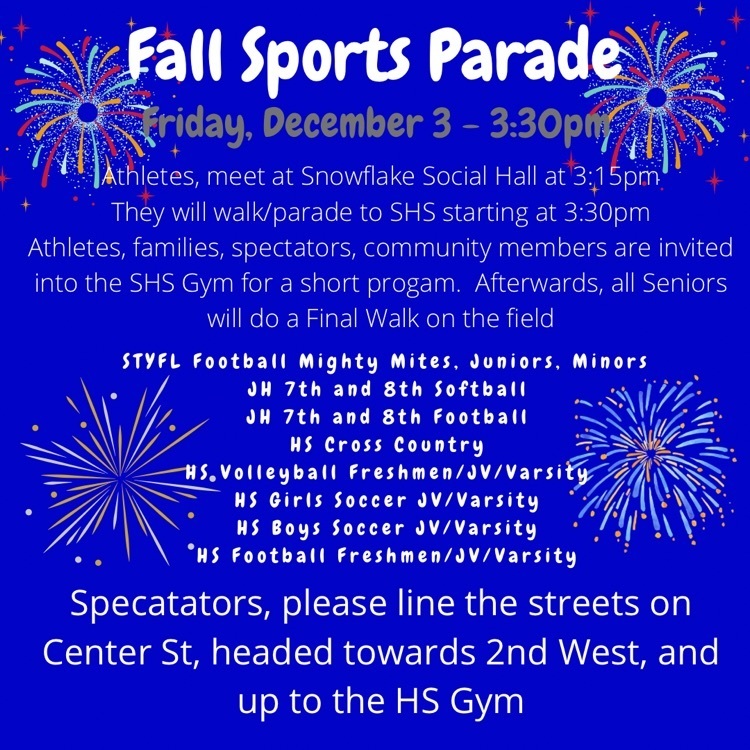 SHS Holiday Programs December 6 - Polar Express Program - Times: 5 and 7, $5 per person December 7 - HS Instrumental Christmas Concert - 7:00 December 8 - HS Choir Christmas Concert - 7:00 December 19 - Vespers - Times 6 and 8, Lobo Auditorium
SHS Choirs present Polar Express, you don't want to miss this! Next Monday! 2 showings, 5 & 7pm. Limited seating so get your tickets now.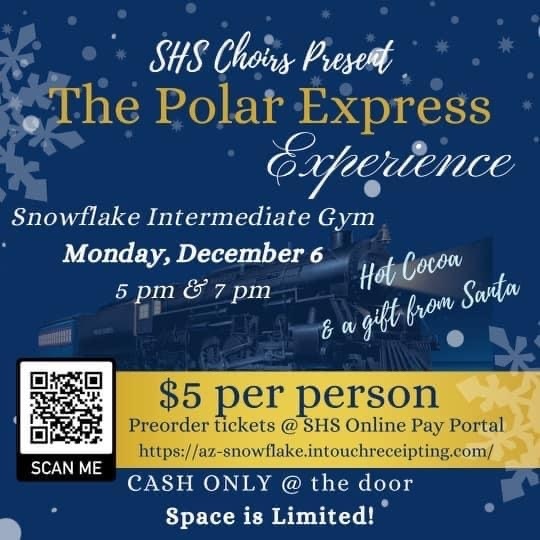 Dear Parents and Staff, Thank you for all of your efforts to work with and support our students in order to help them learn at a high level. We have much to be grateful for in our schools and communities! In case you missed it, we made a change in our calendar for the week of Thanksgiving this year. All schools will be closed the entire week, Monday through Friday (November 22nd through the 26th). School will resume Monday November 29th. We hope you have an enjoyable break. Go Lobos! Hollis J. Merrell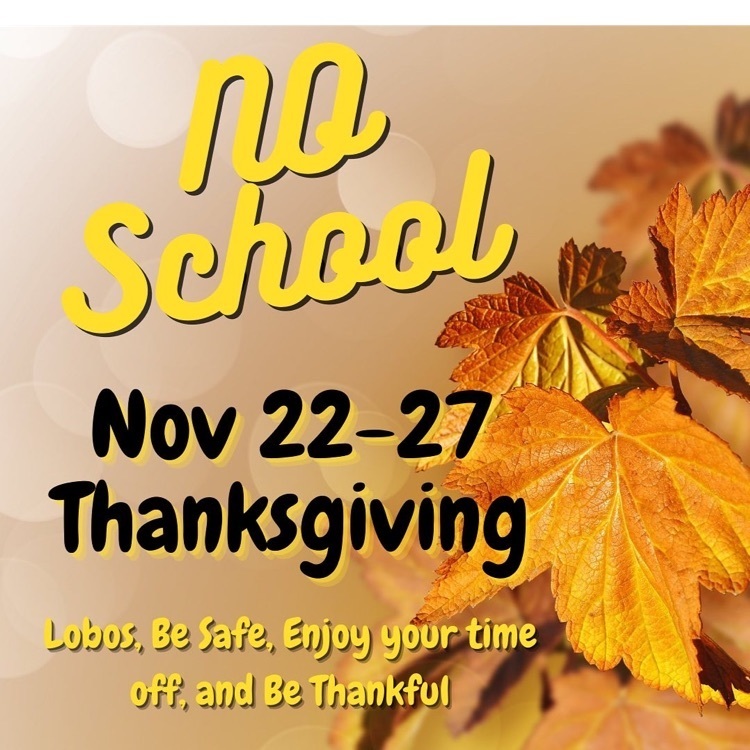 End of November Events at SHS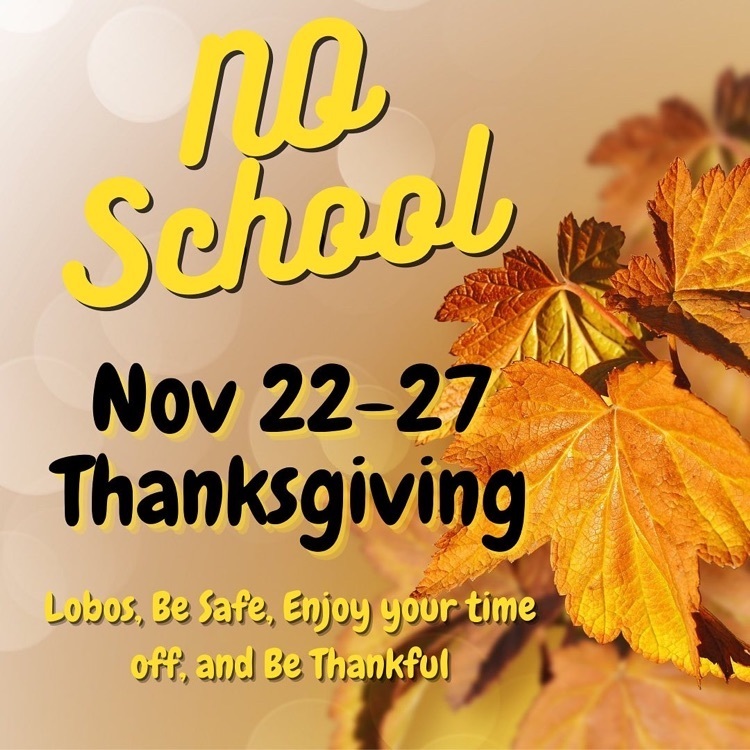 Here is some info for Class of 2022 Senior families. Senior Trip, pay anytime in the bookstore or office, and send in senior photos for yearbook by Jan 15
snowflakeyearbook@gmail.com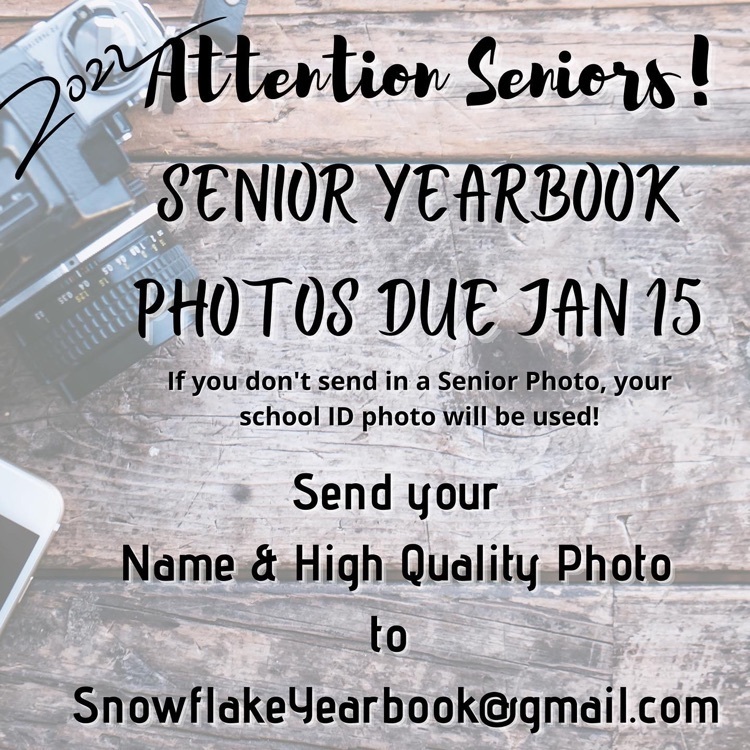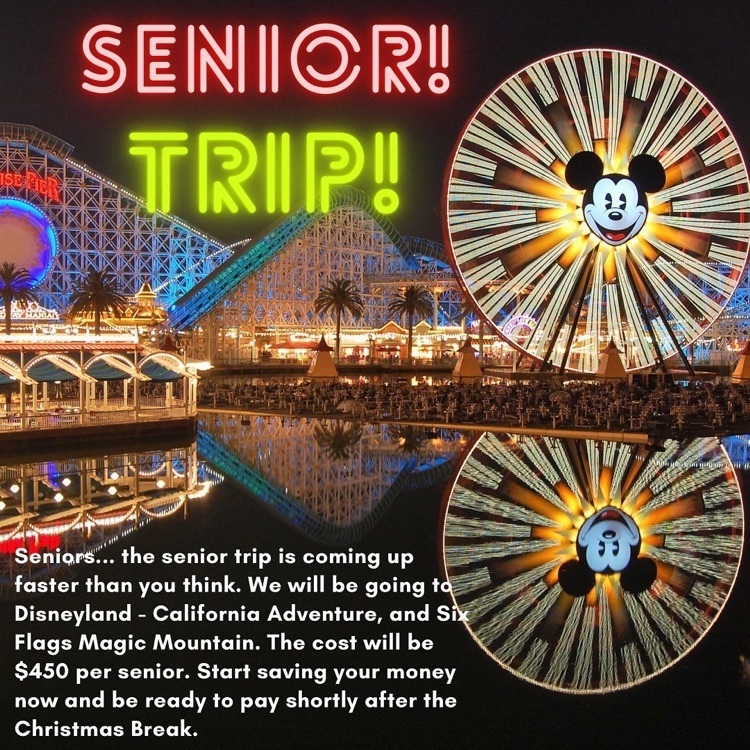 Seniors Parents/Guardians, It's time to start getting ready for Graduation! Jostens is the company we order our cap and gowns through. They would like us to get our orders placed as soon as possible so they can plan and ensure they have the correct sizes and colors for all our graduates. Please note: If you are interested in the cap and gown set ONLY, follow the instructions below to find the most affordable set Jostens offers. You do not have to purchase a full graduation package unless you would like to purchase all the extras. -Go to Jostens.com -Select "Shop Your School" -Enter Snowflake High School -Select the Graduation option -Scroll down to the bottom of the page to view "Shop Graduation Products" and click "Shop Now" -Scroll to the middle of the page and under Cap & Gown there is a Cap & Gown Unit option for $33.95 The $33.95 Cap & Gown Unit comes with a '22 tassel. You do not need to purchase any other tassel. Specialty tassels are not to be worn graduation night. If you are borrowing a cap and gown, you will need to purchase a Souvenir Tassel for $10.95. This tassel is found on the line of items under the cap and gown unit. Please bring the borrowed cap and gown to me for approval before graduation. I know this is a lot of information and can be confusing. Please feel free to call me at (928) 536-4156 Ext 7510 if you have any questions. Sherri Claridge Administrative Assistant Snowflake High School
Snowflake Idol round 2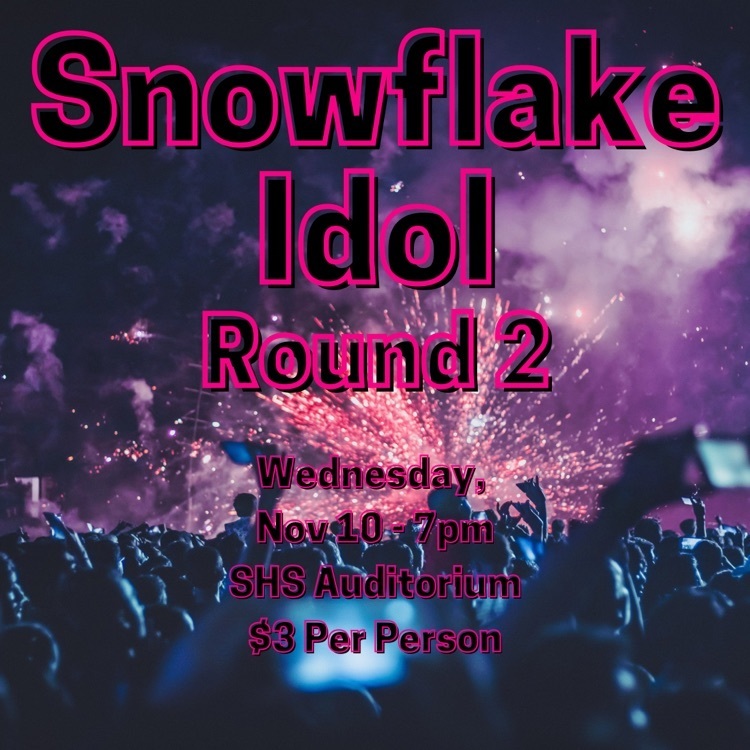 Activity Bulletin Nov 1-8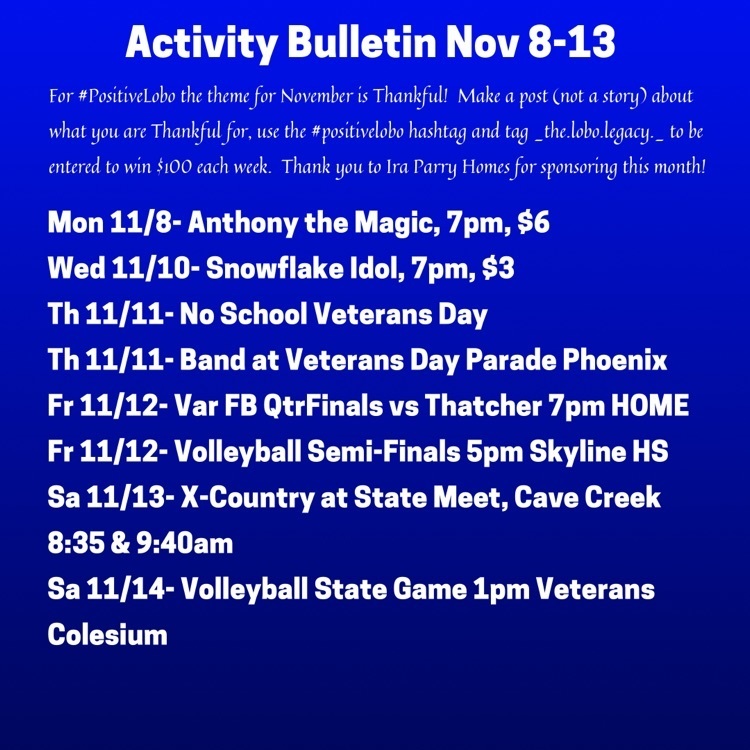 Seniors & Senior Parents, start saving your $$ - Great Christmas gift idea. @shs_seniors22 Here is a brief itinerary, subject to minor changes of course. Monday May 23 Leave SHS 7:00 A.M. Travel to Placentia, CA (student responsible for meals) Tuesday May 24 Disneyland and California Adventure (breakfast provided, student responsible for lunch and dinner) Wednesday May 25 Six Flags - Magic Mountain (all meals provided this day) Leave home after Six Flags and dinner Thursday May 26 Arrive home at approximately 6-7 A.M. Included All transportation 2 nights motel 4 meals Student responsible for 3 Monday meals 2 Tuesday meals souvenirs, extra snacks
Fall Sports Playoffs Week 1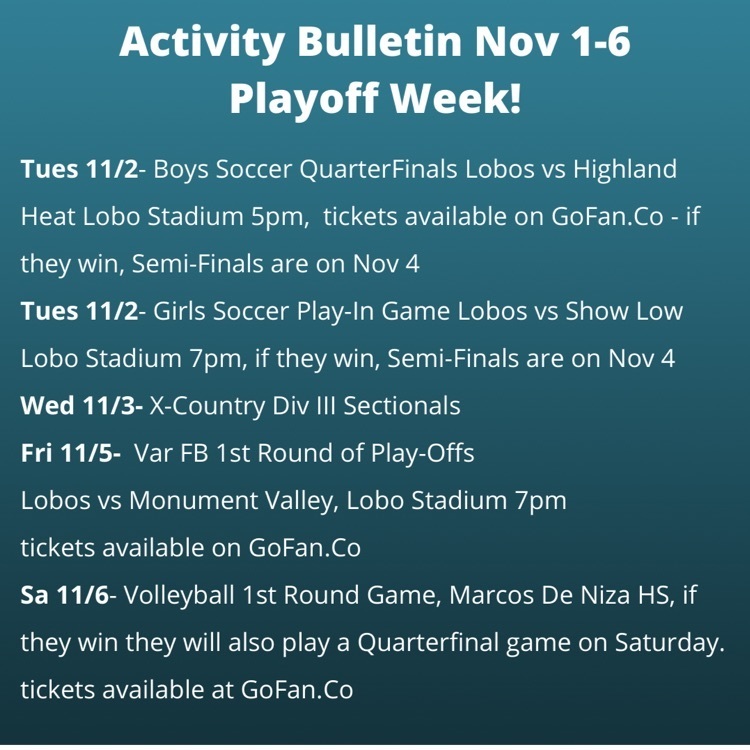 Snowflake Idol is back!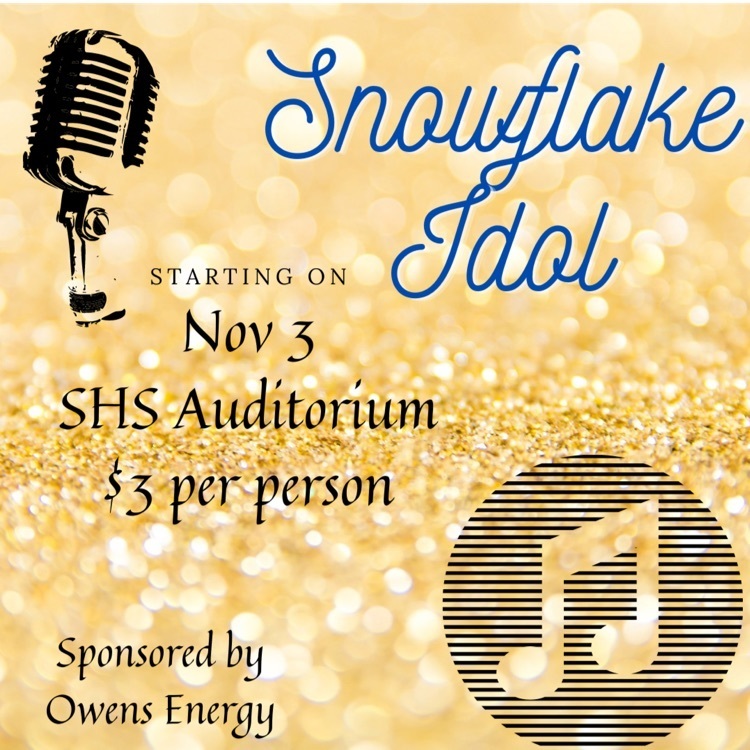 Winter Sports start next week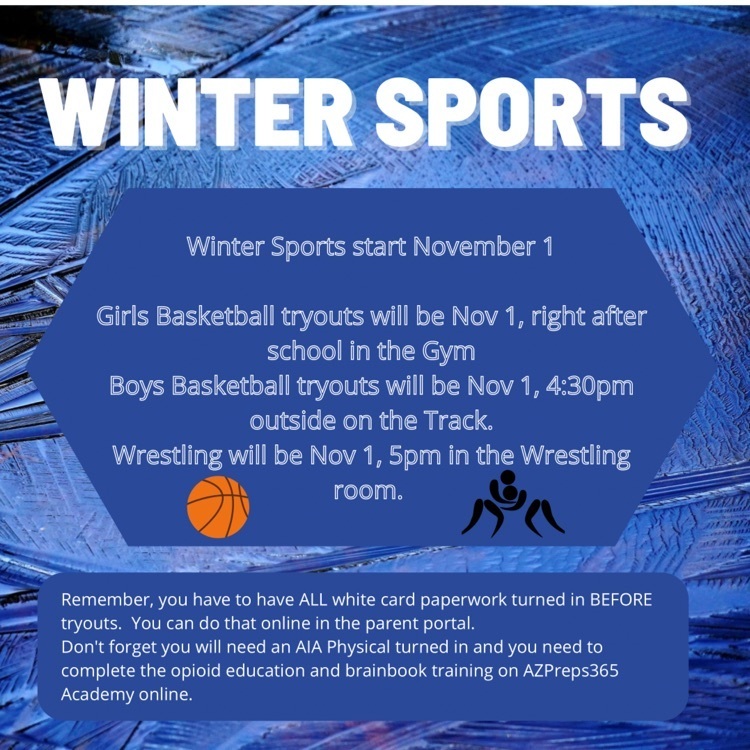 Seniors... the senior trip is coming up faster than you think. We will be going to Disneyland - California Adventure, and Six Flags Magic Mountain. The cost will be $450 per senior. Start saving your money now and be ready to pay shortly after the Winter Break.
Next Week's HS Activity Bulletin